Fruit squishy are a new type of high-grade toys that are safe, non-toxic, environmentally friendly, and have no danger.
The product feels soft, is not afraid of falling, is not afraid to pinch, cute and lovely, a variety of fruits, suitable for play, is a good gift for preschool education, toys. Also suitable for venting adults, reduce stress.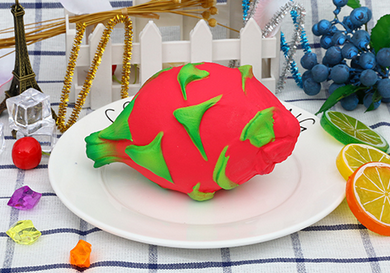 Features of fruit squishy :
1.props
The simulated fruit-heavy fruit squishy can be used as a teaching, performance, and sketching prop.
2.children's toys
Children play with each other, throwing, not afraid of hurting people, the benefits are safe and resilient.
3.adult decompression
Fruit squishy usually placed on the desktop, fashion looks naughty, as if back to childhood. When you are in a bad mood,fruit squishy slow rising let your child vent, without fear of hurting people.
4.elderly fitness tools
Freely squeezed,fruit squishy slow rising in the unknowing self-entertainment, fully exercised hands, and the right hand and the brain connected to the hemisphere, indirect exercise of the brain, over time, can prevent Alzheimer's disease and cardiovascular and other diseases.