Recently, kawaii animal squishy toy are deeply loved by many adults and children. How is a small toy on the palm popular with people? What kind of toy is this?
  When you pinch it in your hand and hold it tightly with your fingers, it is of great help to relieve stress and muscle tension, and it can also help your hand muscles to be effectively exercised. They also bring many other benefits.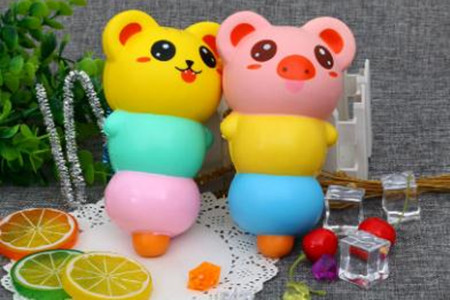 It's a soft foam toy. This toy is made by injecting the liquid component of foam into the mold. Carbon dioxide bubbles are formed by chemical reaction, and foam is formed.
  Gels with various densities are realized by physical methods. The gel is placed in cloth or rubber skin. There is another type of toy, which is made of a thin rubber film wrapped with a layer of fine powder.
  It has all kinds of interesting shapes, and can print designs and company logos.
  It can be said that kawaii animal squishy toys are considered as products to relieve stress, so they are deeply loved by adults and children.